Sleepless nights can be extremely frustrating, especially when you've already tried numerous strategies to help you fall asleep. It may be stress and anxiety keeping you awake or even sleep disorders, such as insomnia and sleep apnea. If you've already tried all the traditional methods to get a good night's sleep, it may be time to experiment with free apps to help you sleep better.
Here are seven apps that may be effective at lulling you to sleep, along with snoring and sleep cycle apps that can help you track the quality of your rest.
Apps to Help You Relax and Fall Asleep
Free in the App Store and on Google Play
Pzizz is a sleep, nap, and focus app that helps you fall asleep, stay asleep, and wake up feeling more energetic. The app allows you to customize and play "dreamscapes" that were developed based on the latest clinical research, and that contain a mixture of calming music, sound effects, and voiceovers that change every night. Studies have shown that in comparison to prescription and over-the-counter drugs, music is a viable, low-cost, and side effect–free option for those who suffer from sleep loss.
Free in the App Store and on Google Play
This app from Ipnos Software claims to be one of the most relaxing apps available to help you fall asleep quickly and wake up feeling refreshed. Relax Melodies allows you to create a playlist using a variety of different nature sounds, white noises, meditations, breathing techniques, bedtime stories, and more. Binaural beats are also available on this app. Binaural beats have been shown to increase deep slow wave sleep which is the deepest sleep. Just make sure you wear headphones to fully benefit from their effects.
3. Sleep Aid Fan
Free in the App Store and on Google Play
Sleep Aid Fan produces white noise to help you relax, fall asleep more quickly, and benefit from higher quality sleep. This app offers three different soothing fan noises, as well as a built-in timer so you can set the fan to turn off at a certain point after you've fallen asleep. One study found that white noise was effective at improving and maintaining sleep among patients with sleep disorders, and you might find that it helps you too.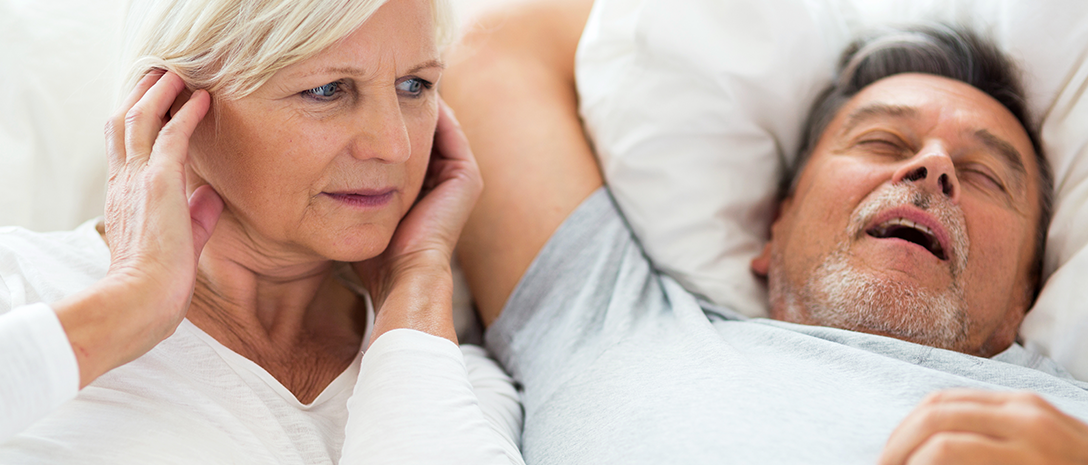 Apps to Track Your Snoring
Free in the App Store
Sleep Watch is only compatible for users with an Apple Watch, but it is still worth mentioning, as the app has an impressive 4.7 rating in the App Store. Sleep Watch pairs with the Apple Watch to monitor and measure snoring habits in those with sleep apnea or those who think they may have sleep apnea. The app prompts users to enter their gender, height, weight, and date of birth and then starts tracking vitals, including snoring, heart rate, and sleep patterns the moment that you fall asleep. Sleep Watch offers in-app purchases to those who wish to access more of the app's features.
Free in the App Store and on Google Play
SnoreLab records your snoring during the night and rates your snoring based on its intensity level. The app can be turned on right before you fall asleep. You can review the information the following morning, after it has collected and analyzed your snoring patterns and volume. SnoreLab also allows you to log and track your daily lifestyle behaviors to help you determine whether they impact your snoring.
Apps to Track Your Sleep Patterns
Free in the App Store and on Google Play
This Sleep Cycle app allows you to monitor your wake and sleep time to determine your overall sleep quality. It provides you with the average amount of time you spend in your bed and how much of that time you spend sleeping. The latest feature added to the Sleep Cycle app is its ability to detect snoring, which makes this app highly useful if you suspect that sleep apnea may be interfering with your sleep quality.
Free in the App Store and on Google Play
The Sleep Score app uses six sleeping parameters, based on scientific evidence, to provide you with personalized recommendations for sleep improvement. Rated as one of the best sleep monitor apps, Sleep Score is advanced enough to detect whether there are two or more people sleeping in the room and monitors your wake and sleep time. Those who are trying to use the Sleep Score app to detect sleep apnea can purchase accessories that analyze lights and sounds in their environment that may be impacting their sleep.
If you continue to experience problems falling and staying asleep, it's important to consult with your doctor. They can provide additional advice based on your personal needs and requirements, and can also rule out any sleep disorders.
If you suspect that you or a loved one is suffering from sleep apnea, an at-home sleep test can be an easy, convenient way to find out. Lunella allows consumers to take a sleep apnea test from the comfort of their own home and receive a proper data-driven diagnosis from a board-certified sleep physician and a prescription for treatment, if necessary.
This blog post contains general information about medical conditions and potential treatments. It is not medical advice. If you have any medical questions, please consult your doctor.