Cannabidiol (CBD) is becoming an increasingly popular treatment for sleep disorders. While there remains much to be learned about this alternative treatment before it becomes widely used in conventional medicine, if you or your partner suffer from poor-quality sleep, it may be worth finding out more about CBD products. You should also speak with your doctor about how CBD effects may be able to help reduce your symptoms.
What Are CBD Products?
CBD is a chemical compound in the cannabis (marijuana) plant. Unlike tetrahydrocannabinol (THC), which is the psychoactive compound in cannabis, CBD does not produce a buzz or euphoric high. CBD interacts with cannabinoid receptors in the body, which are part of the endocannabinoid system. The endocannabinoid system is involved in a number of bodily processes, including mood, pain sensation, and sleep. CBD stimulates calming effects and can induce a night of better quality sleep.
CBD products contain CBD oils or extracts and are available in a variety of forms, including CBD oil and tinctures, creams and ointments, edibles, and vapes. This range of options allows you to find the most convenient option for your lifestyle.
CBD oils are quick and easy to administer and also come in creams that can be applied to areas of the body that are causing pain and preventing you from sleeping. CBD edibles allow you to understand the exact dosage you are taking. Vaping, while still an option among CBD products, is not recommended by the CDC because it may cause lung damage.
What Are the Benefits of CBD Products for Sleep?
Sleep aids, such as benzodiazepines, may cause serious adverse effects, including addiction. A recent review of multiple studies has shown that CBD products are a safe treatment alternative. If pain, stress, anxiety, or depression is the cause of your sleep disorder, CBD products could help relax and improve your sleep quality and quantity.
CBD products have been shown to reduce pain and inflammation in patients with arthritis and multiple sclerosis who may find it difficult to fall asleep. Stress can also be a cause of insomnia and CBD has proven to help patients regulate their stress levels, allowing for a better night's sleep. CBD effects can also help with anxiety and depression, as the body releases more serotonin, boosts mood, and allows for relaxation.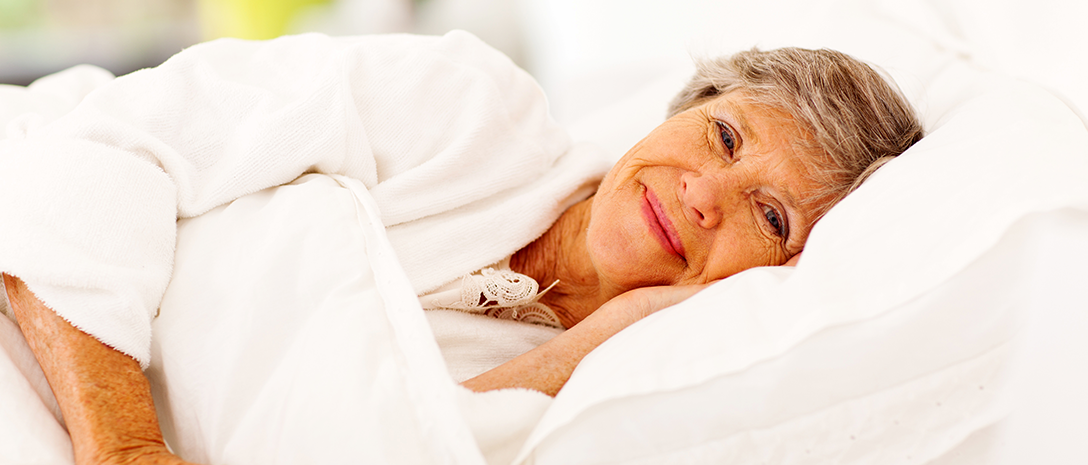 Are There Any Adverse CBD Effects?
While CBD may be preferable for people with sleep disorders who want to avoid the use of traditional medications, CBD products may still produce some mild side effects. These include:
Fatigue
Diarrhea
Changes in appetite and weight
Dizziness
Dry mouth
If you find yourself experiencing these CBD effects, reduce your dosage and speak with your doctor. CBD may also interact with some types of medications, such as blood thinners. People who are using any other drugs, herbs, or nutritional supplements may want to consult with their doctors before using CBD products to treat sleep disorders.
Research into CBD products is limited to short-term studies. Although there are no reported fatal overdoses from CBD products and people seem to be able to tolerate high doses, we still don't know what the long-term CBD effects are. Further studies are required to better understand any and all health risks of CBD products.
Where to Find CBD Products for Sleep
Given that CBD products are mostly marketed and sold as supplements and not as medication, they are not regulated by the FDA. It is important to find safe and effective CBD products that do not contain dangerous additives or synthetic ingredients that may cause more harm than good. The CBD products you use for sleep should be produced by reputable manufacturers. Look for labeling that verifies they have been tested and evaluated for safety and efficacy by a third-party company.
Steer clear of unapproved CBD products being sold by low-quality websites and retailers. These products may contain counterfeit CBD, unknown additional ingredients, or a much lower concentration of CBD than labeled. If in doubt, always check with your doctor before buying and using CBD products.
Using CBD Products for Your Sleep Disorder
CBD is a promising new treatment for sleep disorders. While there have been studies that support the safety and efficacy of CBD products for helping with sleep-related problems, you should always speak to your doctor prior to beginning self-treatment for a sleep disorder. Your doctor may want you to undergo a sleep study to properly diagnose your condition. After that, they may be open to suggesting safe and effective CBD products to improve your sleep.
If you suspect that you or a loved one is suffering from sleep apnea, an at-home sleep test can be an easy, convenient way to find out. Lunella allows consumers to take a sleep apnea test from the comfort of their own home and receive a proper data-driven diagnosis from a board-certified sleep physician and a prescription for treatment, if necessary.
This blog post contains general information about medical conditions and potential treatments. It is not medical advice. If you have any medical questions, please consult your doctor.