Until recently, sleep apnea tests took place at a clinic or hospital, where patients spent the night as their vitals were monitored closely by doctors and sleep specialists. Today, advances in medical technology have made it possible for patients to conduct a sleep apnea test at home in the comfort of their own homes.
At-home sleep apnea tests are extremely convenient and relatively easy to perform, although it's normal to have some questions and concerns regarding how the test works and how long it takes. Here's a breakdown of what happens during a sleep apnea test at home, and steps you can take next to improve your sleep health.
Who Should Use a Sleep Apnea Home Test Kit?
An at-home sleep apnea test is primarily used to help diagnose obstructive sleep apnea (OSA). The prevalence of OSA in the U.S. is as high as 14% in men and 5% in women, and is more common in older adults over the age of 50 years. When left untreated, OSA increases the risk for serious health conditions, including diabetes, stroke, and heart failure.
If you suffer from poor quality sleep, you may greatly benefit from an at-home sleep apnea test, which can help you obtain a professional diagnosis and treatment, if you have sleep apnea. Compared with traditional lab testing, at-home sleep tests are generally less costly, quicker to deploy, and reduce long wait times associated with visiting a clinic or hospital. You can also get tested from the comfort of your own home.
A sleep apnea home test kit is often prescribed by a doctor who will give you a test kit to take home or arrange for the test to be delivered to your home. With Lunella, you can get an easy-to-use, FDA-cleared home test online for maximum convenience.
What Happens During a Sleep Apnea Test?
Your healthcare provider will give you instructions and any other information you need to properly conduct the sleep apnea test at home. Each sleep apnea test system varies from the next. For example, the WatchPAT™ ONE is a watch-like device with a finger probe that measures oxygen levels and a chest sensor that monitors heart rate.
When you conduct a sleep apnea test at home you will be instructed to carry out your normal bedtime routine and go to sleep at your usual time. Just put on the equipment, which is not uncomfortable or painful, and you'll be able to relax and sleep like you normally would.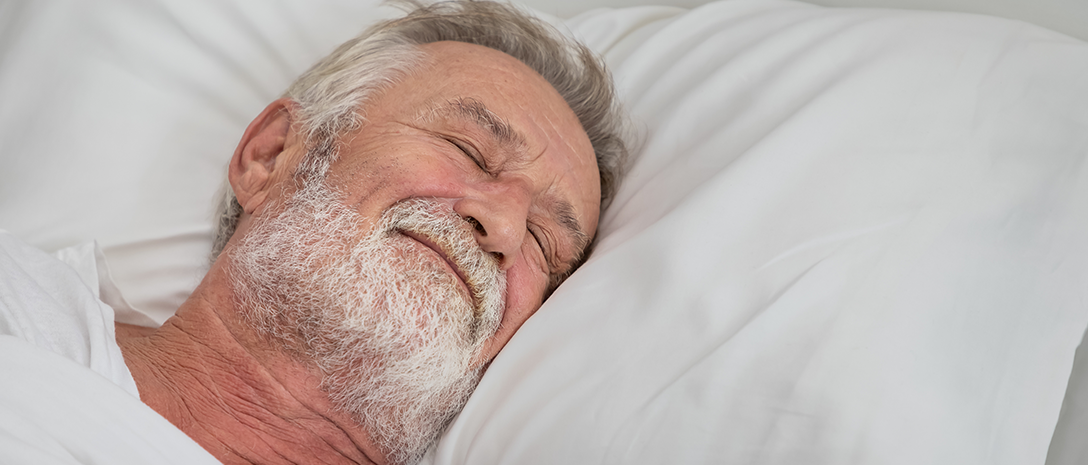 In the morning, when you wake up, you can remove the sensors and equipment from your body, and if required, return the sleep apnea test to your doctor. Some home tests like the WatchPAT™ ONE allow you to upload your sleep data for a board-certified sleep physician to interpret. A diagnosis and a prescription, if necessary, will be sent back to you. You will also be able to contact a doctor to discuss your home sleep apnea test results.
How Long Does a Sleep Apnea Test Take?
An at-home sleep apnea test usually only takes place over the course of one night of sleep although, in some instances, your doctor may ask you to wear the device two or three nights in a row. One of the main benefits of performing a sleep apnea test at home is being able to relax and fall asleep as you normally would, which can help your doctor obtain the most accurate results possible.
Results may be given to you sooner based on your device and on the availability of your doctor. With the WatchPAT™ ONE, you will receive your results within just a matter of days.
What Does an At-Home Sleep Apnea Test Check For?
An at-home sleep apnea test usually only evaluates a patient for OSA. To do this, the test measures and collects heart rate, blood oxygen levels, snoring, breathing patterns, and chest movement.
Most home sleep apnea tests do not analyze other sleep parameters, such as whether a patient has fallen into a deep sleep versus a light sleep, or whether they may be suffering from other types of sleep disorders. If results from the sleep apnea test show that you do not have OSA, your doctor may suggest undergoing a traditional sleep study at a clinic or hospital to identify other potential causes of poor sleep quality.
How Can You Get Started With a Sleep Apnea Home Test Kit?
If you suspect that you or a loved one is suffering from sleep apnea, an at-home sleep test can be an easy, convenient way to find out. Lunella allows consumers to take a sleep apnea test from the comfort of their own home and receive a proper data-driven diagnosis from a board-certified sleep physician and a prescription for treatment, if necessary.
This blog post contains general information about medical conditions and potential treatments. It is not medical advice. If you have any medical questions, please consult your doctor.